In this post, we'll guide you on how to choose the finest Zigbee-compatible smart home motion sensor. 
We chose these 7 finest motion sensors (or motion detectors) that operate with the Zigbee protocol after extensive analysis.
We decided on the 7 best Zigbee motion sensors based on their source of power, battery capacity, range, control mechanism, coverage, and timely notifications.
1. Samsung SmartThings Motion Sensor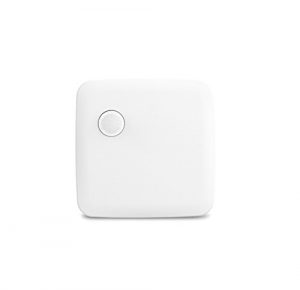 If your smart home uses the SmartThings Hub, the SmartThings Motion Sensor is a handy gadget.
The sensor works as advertised. It is simple, pairs easily with Smartthings hub, and just works. It can be fixed on walls and flat surfaces with provided mounting tape or the base with screws. 
The battery lasts very long. I have one installed in the living room, a very busy area, and the battery has lasted about five months.
Because of their modest size and weight, SmartThings Motion Sensor may be used in places around the house where bigger sensors would seem out of place. 
For example, SmartThings motion sensors work well in tiny spaces, such as hallways and entrances, or in places where overhead mounts are required.
2. Visonic K9-85 SMADigital Motion Detector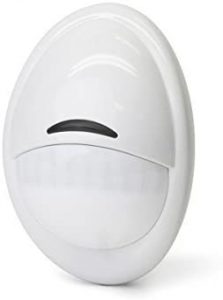 The motion detector's egg-like shape ensures maximum coverage, even if it's installed in an odd location. As a result, the K9-85 motion sensor has a 15-meter (50-foot) range.
When it comes to installing the motion detector, you will have no problems. It's quick and simple to set up. 
There are no major changes required. And then there's the True Motion Recognition function, which can reduce the number of false alerts to a minimum. The verification mechanism will also help to improve the recognition system.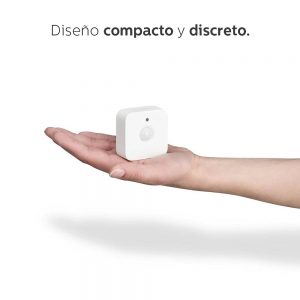 The Philips Hue Motion sensor exceeds many other motion sensors, both indoors and out, in terms of customizable behaviors.
Not only can you switch on the lights whenever you need them, but you can also manage numerous rooms, create different scenarios considering the time of day, and adjust the ambient brightness levels in the area where you'd like lights to flip on.
You may program it to turn off the lights if it detects no activity in a room for a certain amount of time, such as 5 minutes. 
This function is extremely important for customers who frequently forget to turn off the lights.
The Hue Sensor is a three-in-one sensor: motion, temperature, and an ambient light sensor that interacts with Apple HomeKit. 
The app's sensitivity features are among the best we've seen for a gadget of this type, with precise real-time feedback that makes calibration simple.
4. SYLVANIA E21266 Lightify Motion Sensor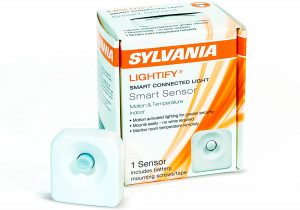 This gadget may be simply installed in any suitable location in your home because it is battery-driven.
SYLVANIA E21266 Lightify Motion Sensor is less expensive than the Philips Hue Indoor Motion Sensor. 
It may also be used with Wink Hub. As a result, you may program the Wink Hub to switch on the air conditioner anytime the sensor detects a dangerously high temperature.
5. Ecolink Pet Immune Motion Detector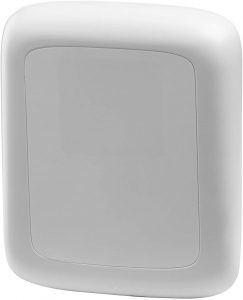 If you're searching for a Zigbee motion sensor that fits your budget and meets all of your requirements, the Ecolink ZigBee Motion Sensor is a decent choice.
Compared to other Zigbee motion sensors, Ecolink Pet Immune Motion Detector has a better battery life, a wider monitoring range, vital movement alerts, and numerous sensitivity settings to minimize random errors, making it one of the best Zigbee motion sensors.
6. Centralite Micro Motion Sensor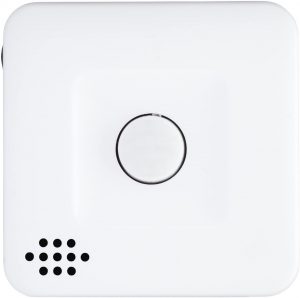 When you combine the Centralite Micro Motion Sensor with other Centralite products in your home, you will see a significant reduction in your electricity cost.
Centralite Micro Motion Sensor will, however, save energy as well. To improve the outcome, you may use the smart scheduling function to optimize it as if it were a normal check.
6. AduroSmart ERIA Smart Motion Sensor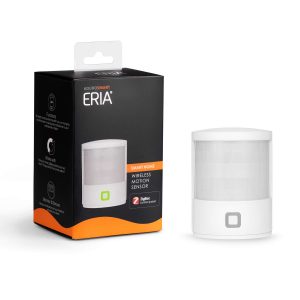 When it comes to installing the Zigbee motion sensor gadget, AduroSmart ERIA Motion Sensor is fairly user-friendly.
Because this smart motion sensor is wireless, there is no need for any wiring. Furthermore, it may be placed on any flat surface. The bracket has a 120-degree rotational capability. As a result, the Zigbee will provide the best possible coverage for the rooms.
7. Samsung SmartThings GP-U999SJVLBAA Magnetic Motion Sensor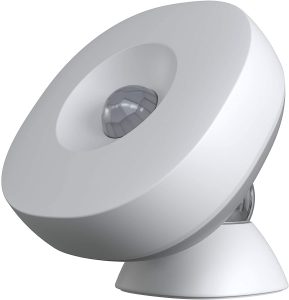 This magnetic sensor is a fantastic motion detector with an excellent temperature sensor (precise and consistent) but no light detector and a one-minute detection time.
The magnetic support comes in help very often. The actual sensor just connects to the metal ball on the base, which is very brilliant. It's really simple to connect to the hub, and the response speed is incredible.
Which Is The Most Important Thing To Look For In A Motion Sensor?
When selecting the best Zigbee motion sensor, there are a few key factors to consider. These are some of them:
Coverage
When it comes to the range of a Zigbee motion sensor, there is no competition. It is entirely dependent on the size of your house, garage, or workplace.
You don't need to spend a lot of money on a Zigbee-enabled premium coverage device with a 200-meter range. 
However, when you wish to put it in a tiny room, you should make a note of it. As a result, determine what you truly require before evaluating the options available.
Wireless
When it comes to purchasing the best Zigbee motion sensor, this is our first concern. 
We don't enjoy being perplexed when it comes to installing a motion sensor, and neither do you. So, if you don't want to deal with cable, get one. As a result, you will be able to have a simple installation experience.
Installation
Some motion sensors have a magnetic mount for quick and easy installation. Other solutions, on the other hand, take a little longer to set up. 
In addition, hardwiring some AC-powered gadgets into your present wiring may require expert assistance.
Battery
Batteries are included in the majority of portable ZigBee devices. It is possible to change the batteries. 
The superior ZigBee motion sensor will, without a doubt, come with a 1 to 3-year battery guarantee. However, when it comes to making your house smart, it's best to be cautious.
Types of Zigbee Motion Sensor
Motion sensors are divided into four categories. These are some of them:
PIR (Passive Infrared Motion Sensors) 
The most common form of motion sensor is the PIR. They are primarily utilized inside and are built in such a manner that they can sense movement and human body heat within a specified range.
Microwave Motion Sensors 
These sensors have a broader field of vision than traditional motion sensors. They are also more expensive than other sensors due to their high sensitivity.
Ultrasonic Motion Sensors 
Ultrasonic waves are emitted by these motion detectors, which are subsequently utilized to detect movement.
Dual-Technology Motion Sensors 
As the name implies, dual-technology detectors integrate two motion-detecting technologies in one detector, along with PIR and microwave, for improved performance.
Tomographic Motion Sensors 
Tomographic motion sensors employ radio waves to detect movement.
FAQs - Best Zigbee Motion Sensors
Will SmartThings be able to connect to Zigbee devices?
It will, without a doubt. Because of the inner chips, all types of SmartThings devices are Zigbee compatible. Information is received and sent with the assistance of the chips.
Is there a monthly cost for SmartThings?
It doesn't work like that. It is totally free to use this service. Samsung deserves credit for maintaining things this way.
What Are the Functions of Motion Sensors?
For every smart home, motion detectors are a must-have feature. They play a crucial role in ensuring the safety of your house.
Furthermore, the convenience they provide in your house is unrivaled.
When a person enters or approaches your building too closely, these detectors may detect it. When such movement is detected, you can configure them to notify immediately. 
What characteristics distinguish a smart home security system?
A smart alarm system differs from a typical alarm system in that its many components may interact with one another. 
Smart technology not only allows you to operate and monitor your home security system from any location, but it also allows your system to react to your habits and routines.
What are the benefits of a ZigBee motion sensor?
Assist in the detection of any unusual movements in or near your property.
When movement is detected, some sensors include built-in light sensors that turn on lights. 
Trespassers may be scared away by these lights. Also, when utilized indoors, nighttime navigation is simplified.
Sensor lighting also helps with energy conservation because the light is only turned on when it is required.
Between Z Wave and Zigbee, which is a better option?
We believe Zigbee has the upper hand. Because Z Wave's frequency is 908 MHz, this is the case. 
Zigbee, on the other hand, uses the 2.4 GHz frequency band. As a result, Zigbee has a higher data rate than Z Wave. Furthermore, Zigbee can simultaneously limit the signal's range, making it clearly superior to Z Wave. 
Here's a detailed comparison of Zigbee vs Z-Wave vs WiFi to help you make a better decision.
We've examined items that can manage your home's lighting, security systems with a broad range of features, and even products designed specifically for your pets. 
So, if they're going to rumble about a lot, there won't be any false alarms anymore. There will be no large utility costs for misuses.
Also, don't forget to check out our picks for the best Z-Wave Motion Sensors.