While choosing a smart home hub, you need to consider factors such as their compatibility, voice control, their price, and most importantly, whether or not they suit their requirements.
We'll go through the differences between the top 2 smart home hubs – SmartThings and Google Home, such as their features, pros and cons, and how to set them up in this post to help you determine which one is right for you. 
| FACTORS | Smartthings Rating (Out Of 5) | Google Home Rating (Out Of 5) |
| --- | --- | --- |
| DESIGN | 4.5 | 4 |
| SMART FEATURE | 3.5 | 4 |
| AUDIO QUALITY | 4 | 3 |
| VALUE FOR MONEY | 4 | 3.5 |
| OVERALL RATING | 4 | 3.5 |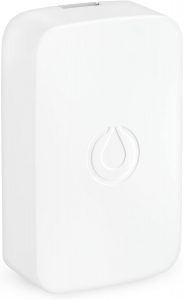 SmartThings is compatible with Z-Wave and ZigBee (the two primary smart home protocols), allowing it to operate many smart gadgets from a range of manufacturers. 
Samsung SmartThings is a system for real do-it-yourselfers. Sure, some people are capable of putting together a simple home security system on their own. 
Samsung SmartThings, on the other hand, is a higher-level smart home for those who have a number of different gadgets and would like them to operate collaboratively.
The SmartThings app (available for Android and iOS) is basic and easy, dividing your smart home devices into different rooms and allowing you to operate them individually or collectively, manually or automatically.
The biggest quality of SmartThings that we appreciate is how simple it is for customers to pick up and use. 
In under 30 minutes, you can purchase the kit, take it home, attach the devices, connect them with the hub, and be done. Of course, as a commercial product, it has a Samsung support staff that assists in resolving difficulties.
Some of the features of Samsung SmartThings are:
Compatible with Z-Wave, Zigbee, Bluetooth, LAN, Cloud-to-Cloud technologies.

Wireless connectivity to integrated smart home automation devices is supported.

Customizable smart home settings and remote control are available via the SmartThings app.

For your specified triggers, send notifications to your SmartThings mobile app.

Amazon Alexa and Google Home are compatible.
How to set up SmartThings?
Installing SmartThings is a breeze. Fortunately, the procedure is straightforward. To connect a device to your account, just download the SmartThings mobile application, set up an account, and tap the "+" symbol.
The hub may be wired or wirelessly connected to your router. It shouldn't be a major issue unless you have a sluggish internet connection.
What are the best SmartThings compatible devices?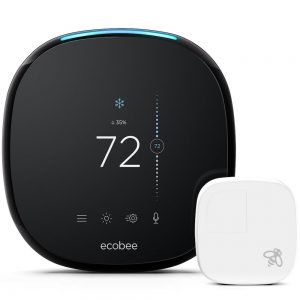 The 4th-generation Ecobee is a smart thermostat that saves electricity while keeping every room or space warm and comfortable.
It has an independent temperature and motion sensor that provides data to the thermostat and assists it in directing the HVAC system only to increase a room's temperature when required.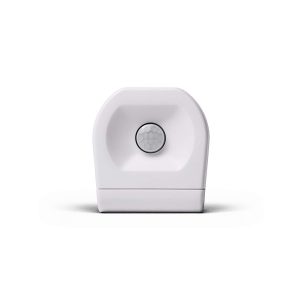 The Iris Contact sensor is one of the greatest SmartThings devices you'll discover, with 24/7 monitoring and the ability to be used on windows, doors, cupboards, and much more.
It's designed for security and may be mounted in a number of different ways. For scene configuration, you can use the Iris app on your mobile device and also the SmartThings app. In addition, the Iris contact sensor provides temperature readings.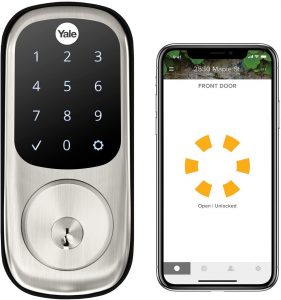 The Yale Assure Lock is extremely adaptable. It connects to your SmartThings hub to generate scenarios that can be managed with Amazon Alexa and Google Assistant voice commands.
For example, this lock may be programmed to unlock when it senses your phone nearby. Imagine coming home with an armload of groceries and your door opening itself.
Philips Hue Led Light Bulb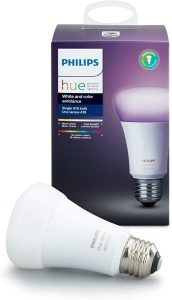 The Hue Led Light Bulb works perfectly. The colors are vibrant, and it brightens up my entire space, which is a little bedroom measuring around 10 × 10.
It also functions admirably as a night light. One of the primary motivations for buying is the low cost of operation and lasts a long time.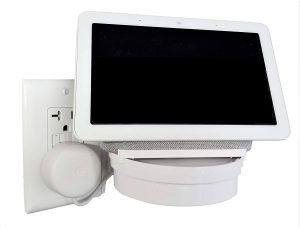 Google Home is yet another popular smart home hub introduced by the search giant. Its compact size and easy setup are surely the plus points.
Google Home is a virtual assistant that can be used to control a wide range of home automation gadgets from your smartphone. 
Users may now solely use voice recognition to control their smart gadgets. Listening to music or audiobooks is also possible with Google Home.
The Google Home features a very simple, sleek, and modest design. The upper portion is composed of plastic, while the lower half is a fabric-covered mesh panel that can be removed. 
Although the gadget is only available in the color white, the lower panel may be changed to give a pop of color.
Google Home was quite good at understanding Indian accents and didn't get confused by long titles of Indian musicians and albums. 
In addition, the smart speaker now supports the Hindi language, which should contribute to its appeal.
Here are a couple of things that you can ask Google Home to do:
First, make a shopping list of the goods you'll need.

Keep an eye on your schedule.

Make a timer

Set the alarm clock for the next day.

Make a stopwatch.

Inform you about the current weather conditions.

Check for traffic during your workday.

Turn on the television.

Use Google to find an answer to a query.

Calculate the result.

Use Uber to get about.

Play a daily briefing that you create using the app, including traffic, weather, and a news briefing.
How to set up Google Home?
The procedure for getting started is really straightforward. If your house or workplace has stable Wi-Fi connectivity, the Google Home app will easily identify the device after a couple of sequential instructions. 
The Google Home uses three far-field microphones to pick up sounds from all over the room.
Furthermore, Google Support takes complaints from customers seriously and does everything possible to resolve any difficulties that consumers may have while using Google Home. 
So, if you're searching for a home automation helper, we suggest getting Google Home to make your experience simpler.
What are the best Google Home compatible devices?
Philips Hue White Starter Kit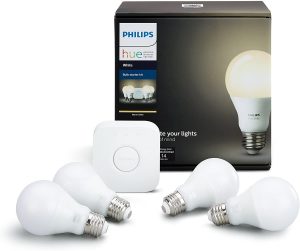 The Philips Hue White starting package, which contains two bulbs and a hub to link them to other smart home devices, is the best smart light bulb for most consumers.
While the colors of these bulbs cannot be changed, you may vary their brightness (up to 800 lumens) and connect up to 50 to a single hub.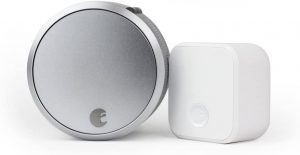 August Smart Lock Pro is a smartphone app that allows you to monitor and track who enters and departs your home.
The August Smart Lock Pro is a smart lock that fits your current deadbolt door lock but has a considerably smaller footprint and a very basic appearance. 
The smart lock can be operated by a smartphone app and voice instructions to Google Assistant, but it does not require a separate smart lock.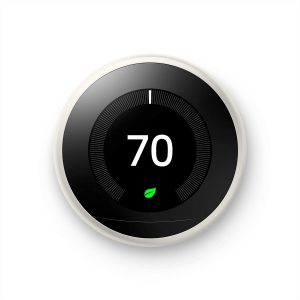 You may use your voice to discover the current temperature and what the thermostat is configured to, as well as to make it warmer or colder by specifying certain degrees, a specific temperature level, as with all of the finest smart thermostats.
What factors should you consider while selecting a smart home hub?
When it comes to selecting the ideal smart home hub for your requirements, you should first consider what you want to do with it and what you'd like to control. 
For example, you probably don't need a home automation hub if you only have one pair of smart lights.
However, if you have smart lights and a smart lock and just want the lamps to switch on when the lock unlocks in the dark, a smart home hub may prove useful.
Compatibility with Smart Home Hubs
It's not like every smart home gadget will work with every smart home automation hub. 
So before only increasing a room's temperature by purchasing a smart home hub, make sure it has a list of compatible smart home items. 
Likewise, before purchasing any smart home device, make sure to check the label for a checklist of compatible hubs.
The total number of devices that can be connected
Consider how many gadgets you'll want to connect to your home automation hub. 
To obtain the most value without buying an extra smart home hub, verify the number of connections that are easily available for the smart home hub before purchasing. 
The Google Home Hub, for example, can connect up to 5,000 devices at once, so there's no need to worry about your system being overloaded.
Price 
Let's pretend you've seen a fantastic price on a home automation system. Keep in mind that servicing fees might mount up over time. 
Before you agree to pay, take the time to think about these fees and evaluate your future expenditures. Purchasing a kit or bundled package helps you save up money by cutting the price of procuring the basic components.
FAQ's About Smart Home Hubs
What is a smart home hub, and what does it do?
A smart home hub is a hardware or mobile platform that connects all of your smart devices together. 
For example, you may use a hub to operate your smart speaker, thermostat, and other home devices all from one app. In addition, many home automation hubs let you use a mobile phone to regulate when your device turns on or off.
What factors should I consider while selecting a smart home hub?
Consider the smart devices you now have and those you want to utilize in the future when choosing a smart home hub. 
The first step is to find a home hub that works with these devices. Price, connection, mobile app usage, and range are all factors to consider.
Do smart home hubs have the ability to manage home security systems?
Your home security system may be connected to some smart home hubs. The Google Home Hub, for instance, may be linked to a Nest security system. 
Samsung SmartThings Hubs can also control smart security devices like motion sensors.
Is it safe to have a smart home?
Because smart home technology is so linked, there's always the risk of someone breaking into your system. 
Sticking with trusted companies, use complex passwords, and enable two-factor authentication if it's available to reduce risks.
Conclusion - Smartthings vs Google Home
The decision between Smart Things and Home Assistant is really a choice between two smart home ideas. 
For the ordinary customer, SmartThings is a good off-the-shelf gadget from a well-known company, but its reliance on the internet and limited versatility may turn off some more sophisticated users.
On the other hand, home Assistant is a versatile, powerful system that can connect all of your gadgets into a single ecosystem, but its open-source nature will take some getting used to.