Do you want to know which home automation device is better: Z-Wave vs X10? Then check out our comparison here to know all about both of these devices.
X10 is the more established technology of the two, maybe because it has evolved and prospered for more than 30 years. 
It is, however, becoming obsolete as new, high-end technologies such as Z-Wave emerge to address X10's shortcomings with enhanced capabilities.
Both technologies are effective at managing your home's energy systems, but they are priced differently. As a result, before deciding on one, it's critical to consider the long-term implications: Which of the two is expandable enough to accommodate additional devices and functions without difficulty?
Although X10 is less expensive, it may not be able to respond to your changing demands in the future. So let's see which of the two is a better fit for you.
Z-Wave vs X10- Why Z-Wave?
Z-Wave was the first wireless home automation technology, and it set standards. 
By turning all devices into repeaters, it expands the breadth of home automation that may be used. In addition, it improved network stability, allowing commercial apps to run more smoothly.
Z-Wave devices are meant for ease of setup and usage, and they're as near to turnkey as the home automation market permits, which is very beneficial for newcomers.
Z-Wave is a wireless communication technology created particularly for the home automation industry.
The Z-Wave Alliance maintains the current standard, which was established in 2001 by the Danish company Zensys. Z-Wave is a low-power wireless technology that is widely used to link smart home devices and accessories.
What Is Z-Wave Plus, and How Does It Work?
The most recent Z-Wave generation (Gen 5) is Z-Wave Plus. This new version improves the user experience by allowing for faster installation, a greater range (up to 200 feet), 50% longer battery life, increased bandwidth, and other improvements. 
In addition, you can effortlessly connect all of your Z-Wave and Z-Wave Plus devices in your house.
The Advantages of Z-Wave for Home Automation
It's possible to mix and combine gadgets from various manufacturers. All Z-Wave devices can communicate with each other. Thousands of Z-Wave items are available on the market.

There will be less interference and disconnections. The more Z-Wave devices there are, the better. Each one enhances the network signal, making it simple to establish reliable connectivity. Z-Wave networks also use a dedicated frequency, which means they have less interference than crowded Bluetooth or WiFi networks.

Technology that is more secure While no technology is fully protected, Z-Wave engineers prioritize security. It employs the same level of encryption as internet banking.

It can be controlled locally without access to the internet.

It is a mesh network that allows for intelligent reach and quick responses.

It is 'free' and 'affordable' — there are no operating permits required.

Secure and reliable

It uses very little electricity.

It's possible to link a large number of devices using it.
Z-Wave technology produces a wireless mesh network, which is a group of devices that connect and interact without the use of cables. 
Z-Wave technology connects devices by delivering signals through low-energy radio waves at a specific frequency. Every Z-Wave gadget has a small signal repeater built-in that broadcasts and receives network data.
Samsung SmartThings Hub 3rd Generation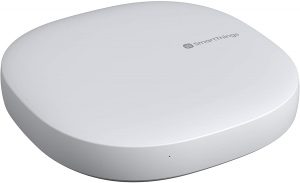 Samsung released the SmartThing 3rd generation wireless model for greater control of your home gadgets, letting you deploy it anywhere in residence.
It still has an ethernet connector, but you don't need to connect it to your router to use it.
It not only works with Z-Wave and Zigbee but also with WiFi, unlike the previous versions. 
In addition, it works with a variety of devices, including Google Home and Amazon Echo, from various manufacturers. As a result, you'll have a harder time finding something that won't work with this gadget.
If you're new to home automation, don't worry; a smart gadget is a simple device to set up. 
You'll be able to use it right away. If you want to update from a prior version, you'll have to manually transfer all of your devices. You must start the setup procedure from scratch if there is no migration path.
You'll need to download the SmartThings app to set up your device (Samsung Connect). Following the first setup, you may use the traditional app. Android (6.0 or later) or IOS are supported by the smart hub (11.0 or later).
Schlage Connect Camelot Touchscreen Deadbolt Smart Lock w/ Alarm (Aged Bronze)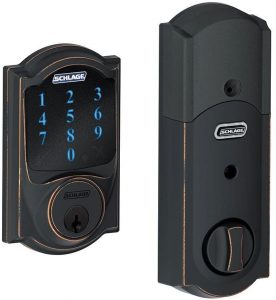 The Schlage-BE469NXCAM716-Touchscreen-Deadbolt-Intelligence is a Nexia Home Intelligence and alarm system touchscreen deadbolt lock.
The Schlage BE469NXCAM716 Touchscreen Deadbolt Intelligence has an ANSI Grade 1 security rating, which is the greatest level of home security possible.
The touchscreen is constructed of sturdy material with a matte surface, which makes it last longer and prevents fingerprints and smudges. Because wear patterns cannot be identified, this function adds an extra layer of protection even over time.
In addition, the Schlage is equipped with an anti-pick shield to prevent lock tampering. 
When a user code is entered, the motorized bolt automatically locks and unlocks. The Schlage-BE469NXCAM716-Touchscreen allows you to provide access to your house from anywhere.
This enables you to admit someone even if you are not present. Nexia can send notifications whenever someone enters the house, so you'll always know who's there.
 In addition, you can give a one-time code to a visitor or a recurring code to someone who requires access for a specific period.
ANSI Grade one security

Touchscreen and key entry

Nexia Home Intelligence technology

Anti-pick shield to protect against break-ins

1-year warranty and a lifetime warranty on finish
Honeywell Programmable Thermostat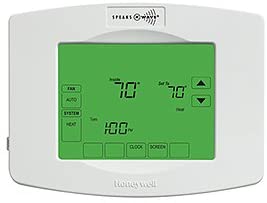 The Honeywell programmable Z wave smart thermostat provides the fundamental functions of a thermostat and additional capabilities that make it ideal for your home.
In addition, it is really simple to use, both with and without the z wave feature, thanks to the built-in programs that keep it connected to you.
The fact that the Z Wave WiFi Thermostat is very versatile and has various functions is a quality that most customers appreciate. For example, when it comes to climate management, you can set it to a specific temperature and make it more adjustable.
The extra-large touch screen display makes it simple to do so, and language settings are included.
The technology that controls the temperature in your house with this Z wave smart thermostat isn't your typical climate control system. It also keeps you informed on various topics, such as the state of your HVAC system.
In addition, this Z Wave Honeywell Thermostat's messaging feature will send you messages regularly, keeping you up to speed on everything that's going on inside the system so that if anything goes wrong, you'll know right away.
You may also construct custom sceneries and plan time events in addition to these. 
This makes things easier for you by automating them. This Z-Wave light switch is a great choice for a smart switch in your smart home because of these essential characteristics.
GE Z-Wave Plus Smart Lighting Control Switch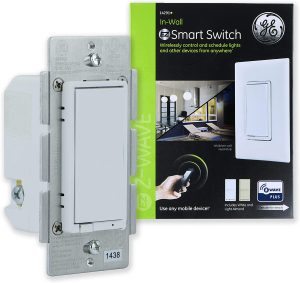 This smart light control comes from GE, which offers a Z-Wave product line that includes lighting control switches. It's a smart lighting switch that you may use to turn your lights on and off.
If you already have a Z-Wave or Z-Wave Plus home automation system, this switch should work as a lighting switch. It works with many different Z-Wave and Z-Wave Plus controllers.
This smart light switch allows you to turn on or off your lights using a smartphone application or a PC. 
This will necessitate the use of a Z-Wave certified controller. This works with various Z-Wave hubs, including SmartThings, Pulse, Trane, Wink, Nexia, Honeywell, HomeSeer, Smart Security, Harmony, Vera, Connect, and Iris.
In terms of setup, this smart switch necessitates in-wall installation as well as hard-wired connections. 
It also requires the use of neutral wires. In addition, this switch comes with white and light almond paddles, which are essential in terms of style and color. The colors of the paddles are generally the same as the most common wall plates.
Z-Wave Pros 
Fast

AES-128 encryption provides a high level of protection.

A large number of compatible gadgets

Long-range planning for larger houses

The setup is simple.

Effective in terms of energy usage
Z-Wave Cons 
The cost of devices is higher than with earlier protocols like X10.
Multiple devices (nodes) are all connected to a common hub in a mesh architecture. You can use controllers, wall controls, or voice commands to operate Z-Wave devices via an app on your smartphone.

Z-Wave is resilient and dependable because of its mesh networking design. All signals are routed using the most efficient route. If the protocol is unable to determine the best path, a backup will be used.

Security: Any device desiring Z-Wave certification must use AES 128 encryption, ensuring that security is unbreakable and that a compromise is extremely unlikely.

All Z-Wave devices are divided into three categories: controllers, routing slaves, and slaves. The controllers operate as repeaters, as do the routing slaves. Only mains-powered devices are capable of repeating messages to save battery life.

Low-Power Radio (LPR): This low-power radio has a long range and sends tiny data packets between devices. The Z-Wave chip is small enough to fit into even the most miniature smart gadgets.
What is the limitation of Z-Wave?
Slow communication rates are the most significant restriction, limiting Z-Wave to command and control operations. 
For high-quality streaming music and video, it isn't a suitable technology. Because of the sluggish transmission rates, you won't find any Z-Wave security cameras.
Z-Wave vs X10: Why to Choose X-10?
The earliest home automation protocol, X10, was created in the 1970s. It does not require any new wiring because it communicates between devices via your home's power lines.
However, circuit interference (line noise) from other electrical equipment in your house might cause signal dropouts in X10 systems.
You can operate X10-enabled devices locally or remotely by plugging them into power outlets. Because the protocol isn't as advanced as modern technologies, the commands you can issue are quite restricted.
It can't change the station on your television, for example. This non-encrypted protocol isn't recommended if you're concerned about hackers.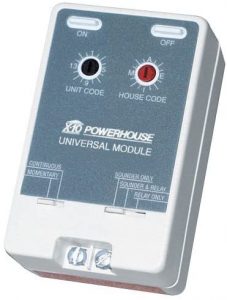 This X10 Universal Module is a terrific method to automate a wide range of devices in your smart home at a low cost.
When you give an On signal to the X10 Universal Module, it can either shut or leave a contact open until you deliver an Off signal.
One of the primary motivations for investing in smart home appliances is the convenience of other smart home equipment.
 For example, imagine being able to lock the garage door or open all of the drapes or blinds at any time.
In addition to the ease of operating your sprinkler system from your garden, you'll be able to save water by ensuring that your grass only receives the water it requires.
You can manage various applications, including window openers, speakers, security devices, telephones, electronic ignition fireplaces, and furnaces, in addition to sprinklers and draperies. 
With this X10 Universal Module, you'll get a lot of capability and versatility at a fantastic price.
X10 Powerhouse Lamp Module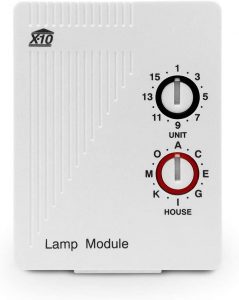 Controlling the lights in your house was once a sci-fi fantasy, but it's now a reality.
So if you're searching for an entry-level X10 device that you can simply plug in and forget about, this Lamp Module is the way to go.
Simply plug it in, program the dialing code, and take your X10 plug-in controller with you. It doesn't get much easier than this to get on the smart grid.
Although the LM645's primary function is to control incandescent lights, it may also be used to control dimmable lighting. If you're having trouble, try the Appliance Module below.
If you add some more X10 modules to this basic device, you can start establishing sceneries across your smart home with the touch of a button.
X10 3-Pin Plug-In Appliance Module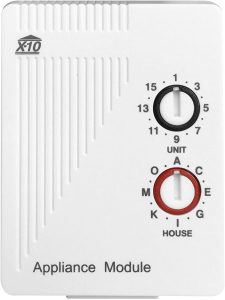 Unlike the Lamp Module, the X10 3-Pin Plug-In Appliance Module has a relay to turn on and off the electricity.
This handy module's main function is to provide you complete control over your home's heating and cooling system. Never go back to a residence that is either suffocatingly hot or freezing cold.
Additionally, if you utilize an X10 controller, you will be able to control your lights remotely. 
You won't need any new wiring, so if you've been putting off X10 appliances because of the time-consuming and expensive setup, this fantastic item should persuade you otherwise.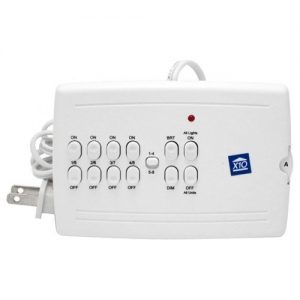 This X10 Mini Controller allows you to command up to 8 X10-enabled receivers from anyplace there's a plus plug.
There are four On and four Off buttons, and then you just press the 1-4 / 5-8 switch to control four more devices.
Because of the smaller size, you can put it up almost anywhere. In addition, you can see right away if your orders were effective thanks to the blinking LEDs that indicate when the signal was transmitted. 
This is another low-cost X10 accessory that is well worth the money.
X10 SuperSocket Receptacle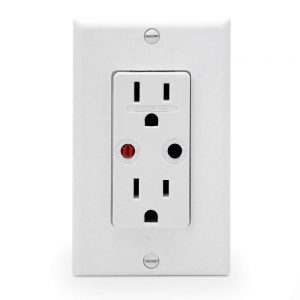 The X10 SuperSocket Receptacle is a brilliant innovation. Any device may be made X10-compatible by plugging it into the top outlet.
You'll get double duty here, with the lower outlet being fully standard, so you won't miss the outlet where your vacuum used to be plugged in.
You may get a much less crowded look by eliminating the requirement for a module, which is ideal for a more minimalist smart home. As with any other normal outlet, power is constantly on.
X-10 Pros 
Low-cost equipment

Easily accessible

Online community with a large number of users
X-10 Cons
It isn't encrypted.

Signal latency time is long, and bandwidth is limited.

Interference in the circuit

In comparison to modern protocols, it has limited capabilities.

Installing and syncing several devices might be difficult.
Inexpensive- The most significant benefit of X10 is its low cost. Other protocols' comparable sized home automation devices generally cost at least twice as much, if not more. So if you're looking for a basic lighting control system with a timer controller or remote control, X10 is the way to go.

Diverse application- X10 may be used to manage lights, home security, climate control, and some basic home entertainment features, among other things. Because X10 is so well-known, you can easily combine a wide range of devices and software into a fully functional system that can do almost anything – something that rival home automation platforms cannot accomplish.

Easy customization- X10 is open source, and there are numerous apps available for Windows, macOS, and Linux that allow you to configure your home control from your computer. Linux users will be especially pleased, as it is one of the few open-source home automation protocols available.

Installation is simple- Other smart home gadgets are becoming more straightforward to install, so X10's ease of use is more of an anticipated feature than a true benefit these days.
What are the limitations of X-10?
There are several downsides to the X10 protocol since it has not kept up with other technical advancements. For starters, internet-based control necessitates more complex installations and is less user-friendly than newer technologies.
In addition, noise on the AC wave can occasionally cause X10 to malfunction. Finally, while X10 can function across several electrical phases, it does so with the need for additional components.
Z-Wave vs X10 - How To Connect These networks?
The X10 protocol is a power line carrier (PLC) protocol, and it is simple to understand. Home-based electricity in the United States alternates current direction 60 times each second.
The voltage at the point of transition is zero each time it changes direction. X10 delivers data as near to this location as feasible through the home's electrical cables.
On the other hand, the Z-Wave protocol is a wireless mesh network technology that transmits data without the need for the home's power lines. Instead, everything is sent through a radio frequency (RF) transmission in the 908 MHz range.
As a result, there is a clear communication gap between Z-Wave and X10! They not only speak two distinct languages, but they also travel in two different ways. 
So, how can we get beyond this stumbling block? By utilizing software or hardware to construct a bridge.
Essentially, we want something that can communicate in both protocol languages and has a reasoning engine. Using a software product such as HomeZix or HomeSeer is a low-cost solution to this problem.
The W800RF wireless X10 receiver or the SmartHome PowerLinc PLC would then be used as an X10 PC controller. The serial port on the computer is used by both of these X10 controllers to connect with the program.
You'll also need a Z-Wave PC controller, which comes in various configurations such as USB, serial, or Ethernet. Both HomeZix and HomeSeer speak the X10 and Z-Wave languages and feature built-in logic engines.
Z-Wave vs X-10: Home Automation
Before you buy a home automation system, here's what you should know.
Make a decision based on your personal preferences and lifestyle
Take notes as you go around your house on a typical day and decide which tasks you'd like to automate. 
Start with lighting, home entertainment systems, outside sprinklers, garage doors, and your home security system. Next, choose gadgets and systems that, once automated, will make your life simpler.
Choose the Main Control option
You have a good idea of how and what you want to control in your home. Now choose a configuration that suits your needs. 
Hardware-based, software-based, or a mix of the two are the three major types of home automation control centers.
Consider the costs
Let's say you've found a terrific price on a home automation system. Keep in mind that monthly servicing fees might add up quickly.
Before signing a contract, make sure to think about these fees and evaluate your future expenditures. Buying a kit or packaged package helps you save money by reducing the cost of purchasing the first parts.
Security and Safety
Control brings peace of mind. You can better understand what's going on in and around your house by combining all of your technologies into one simple control. 
For example, smart home technology allows you to see what systems are currently in use in each area.
In addition, you can operate your house even if you're not at home, thanks to remote access capabilities.
Make sure everything works together
Examine the compatibility list before making a purchase. Your entire home's electronics should be able to interact with one another. Ensure you have a single hub that can support all of your devices and gadgets, so you don't have to use several applications to operate your house.
Choose a product that will function with your lights, window shades, smoke alarms, sprinklers, and other home appliances.
Z-Wave vs X10 - Which one is better?
X10 is the more established technology of the two, maybe because it has evolved and prospered for more than 30 years. 
It is, however, becoming obsolete as new, high-end technologies such as Z-Wave emerge to address X10's shortcomings with enhanced capabilities.
Both technologies are effective at managing your home's energy systems, but they are priced differently. 
As a result, before deciding on one, it's critical to consider the long-term implications: Which of the two is expandable enough to accommodate additional devices and functions without difficulty?
Although X10 is less expensive, it may not be able to respond to your changing demands in the future. 
So let's see which of the two is a better fit for you. A computer interface, or a timer, X10 delivers signals through the local mains from a radio or infrared remote control to operate common light switches, lamp holders, and mains outlets.
It saves energy, just like Z-Wave, by transforming itself into an intelligent lighting and heating system. You may configure lights to turn on and off, or blinds to open and close at specific times, or manage a group of appliances and lights with a single switch.
Because all controllers and devices are connected to a single main wiring system, X10 employs house or unit code to send a signal to the target device. As a result, it has a maximum capacity of 256 devices.
On the other hand, Z-Wave can control an unlimited number of lights and appliances, making it a more versatile system.
 In addition, without altering the current wiring system or contacting an electrician, you may exactly locate the wireless devices where you want them to be.
Z-Wave vs X10 - Parameters To Compare
Reliability
Unlike X10, which utilizes house code but suffers from signal bleeding due to neighboring houses sharing a single power line, a Z-Wave device is exclusively controlled by the network's controls, eliminating signal bleeding.
In addition, Z-Wave employs data packets with a check for trustworthy transmissions, whereas X10 uses bit patterns to convey ON/OFF commands without verifying the data. If the command is lost in the former, the controller, such as the smartphone, is unaware of it.
However, in a Z-Wave network, all commands are acknowledged upon receipt, and the sender will retry the signal until it is successfully received.
Communication
The transmission of X10 devices is such that dead areas can prevent instructions from being received. Because there is no two-way communication, if a command does not reach an appliance, there is no recognition of the failure.
This is especially true in the case of heating equipment that may take a long time to heat up in the winter. 
A Z-Wave system, on the other hand, features two-way communication, which allows feedback to be provided back to the controller. In the event of a failure, the system either resends the command or notifies the user that something is wrong.
Networking
Because radio waves can readily pass through floors, walls, and furniture, Network Z-Wave uses a mesh network to cover even remote regions of the home.
 In addition, the network adjusts to your house since each module may function as an RF repeater for up to four devices.
X10, on the other hand, doesn't require a network and can cover up to three rooms in your house. Even in terms of speed, Z-Wave takes the lead with a 32-fold higher data rate.
To summarize our comparison between Z-Wave vs X10, Z-Wave is more costly than X10, but it is more dependable and secure.