Philips Hue and the TP-Link Kasa range are the 2 best well-known and dependable alternatives for your home automation requirements.
However, whatever the option you pick, you will receive a special application process too. Therefore, if you're torn between TP-Link vs Philips Hue, here is what you need to learn about both of these products.
| Product Specifications | Philips Hue | TP-Link |
| --- | --- | --- |
| Bulb Color | White | Multicolor |
| Bulb Shape | A19 | A19 |
| Dimmable | Yes | Yes |
| Light Bulb Base | E26 | E26 |
| Power Equivalence | 60 (W) | 60 (W) |
| Wattage | 10 (W) | 10 (W) |
| Overall Ratings (out of 5) | 4.8 | 4.5 |
| App Features | Philips Hue | TP-Link |
| --- | --- | --- |
| Control | Yes | No |
| IOS/Android App | Hue App | Kasa |
| Windows App | Yes | No |
| Create scenes | Yes | Yes |
| Set Routine | Yes | Yes |
| Entertainment support | Yes | No |
| Light sync | Yes | No |
| Home/Away feature | Yes | Yes |
| View Power Usage | No | Yes |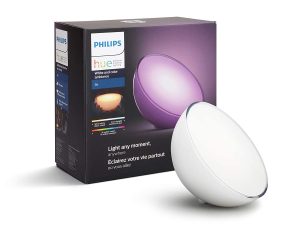 Philips Hue is among the most useful apps available.
There are literally just so many possibilities in the Philips Hue range to find the appropriate solution. There are lightbulbs, lighting cables, and a range of other items you may use to customize the indoor decor.
The program provides you with a genuinely wonderful experience by giving you complete control over the lightbulb.

You may customize the light intensity based on your feeling, allowing you to create the ideal ambiance for any location. You may also change the name of all of the bulbs to make it easier to distinguish amongst them.
Furthermore, you may select a color from 360 palettes and experience a plethora of different hues and themes for the area you wish to display.

Among the most intriguing and exciting features of the Hue, an application would be that it enables your lighting to change along with the soundtrack you're listening to, or you can create your own arrangements for your light to make them flash whatever you like.
If you don't want to create your personal lighting settings, Philips Hue offers over 30 selected lighting scenarios.

Philips Hue also has a feature that allows users to retrieve the colors and lighting from a photograph and show them, allowing you to enjoy the luminance from that interesting moment! Philips Hue is the only device that has this feature. 
In terms of interoperability, the Philips Hue app works seamlessly with Amazon Alexa, Google Assistant, and Windows Cortona. You should not have trouble communicating, synchronizing, or anything else with these programs.

As a result, this is exactly what you will want for a smooth and straightforward encounter.
Philips Hue provides a variety of choices for controlling the lights. The first one is from the application, and the second would be from the Hue motion detector gadget, which would turn on the bulbs when movement is detected and shut them off because motion is no more sensed.
Because the lights interface through Zigbee, you'll either need a Hue Bridge or perhaps a standard Zigbee hub to connect to them.

The big benefit of Zigbee is how it can cover a wider area because this is a mesh network, and so each lightbulb may function as a repeater, discreetly passing messages through to the other in sequence.
This allows the user to take Hue much farther than your router might normally allow, creating it much more practical to get initiated with Philips' wide range, including its huge diversity of inside lighting systems.
Philips Hue is an excellent application that is often upgraded. For example, the Philips Hue Home & Away function is extremely effective if you enjoy living alone. Once you enable location settings, the lighting systems will switch out as you go outside and turn when you return.
If money isn't an issue and you just want the most up-to-date functionalities and a wide selection of technologies and products, I believe Philips Hue emerges victorious.

Based on what sort of lighting or capabilities you want, the costs of both providers are fairly competitive. The main disadvantage of Philips Hue is that it requires a Hue Bridge, which will raise your installation expenses.
Best Features 
App or Dimmer Switch Dimmable

Lights may be controlled remotely through the Internet, thanks to Bridge.

Use the On/Off switch or the Scheduling feature to turn the lights on and off.

For mobile devices, the Philips Hue App is available for free download.

Amazon Echo and Google Home are all supported with this device.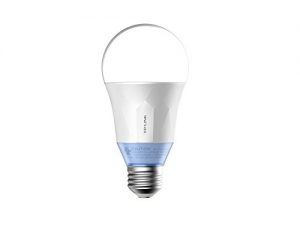 TP-Link Kasa is a fascinating range that gives you the ultimate advantage of smart lighting with little or no difficulties.
The TP-Link Kasa home automation series has numerous distinct choices, such as multiple colors LED strips that often are visibly integrated and give you through the use of a broad range of possibilities.
With TP-Link Kasa, you can now pick between unicolor and multicolored smart lights, which makes it easy to create the ideal atmosphere in any location. In addition, these bulbs are extremely long-lasting, and you'll have no trouble with your lighting conditions.
Because the program is created with efficiency as its top concern, you will not find as many functionalities as you would on the Philips Hue.

So instead, Kasa Smart simply provides a few necessary functionalities that aren't much, to begin with, but seem to be sufficient to get the task done, and you won't have any significant difficulties utilizing the program. 
Those who rely on Alexa may rest easy since TP-Link Kasa is compatible with Alexa. However, the Kasa skill must be configured on your Alexa device. So, if you're willing to forego certain additional capabilities, you may have a secure, reliable, and consistent experience with TP-Link Kasa.
The TP-Link Kasa app is most likely the most simple of the three. Nevertheless, this does not imply that its dependability is unimportant when used in conjunction with your smart lighting systems.
Kasa's Wi-Fi connectivity is extremely reliable, and TP-Link keeps on winning praise for its Wi-Fi and routers year in and year out. In addition, Kasa offers simple and straightforward significant energy utilization. 

Kasa additionally shows you how much your light bulb has already been switched on throughout each day to assist you in comprehending your lighting patterns and electricity consumption.
Kasa need not require a hub or any extra hardware to function, thus simplifies the installation process. You could even purchase as few as one light bulb to experiment with the capabilities if you just want.
The concept with TP-Link equipment is typically economical and dependable.
In addition, the company has a good track history in connectivity and smart devices, particularly in the Kasa line, so that you can purchase it with confidence that all these lights will endure, even though they needn't offer quite so many capabilities as other competitors.
TP-Link can be a reasonable option because of its inexpensive setup costs, but it is not compatible with all voice activation applications, which detracts from where it ranks in contrast to Hue.

Kasa's smart color light also lacks the amusement element. The most significant advantage is that Kasa provides a smart lighting control system and provides multiple home automation products such as a smart router, smart plug, and a smart camera.
Best Features
Color-changeable, dimmable, or tuneable to adjust light look to the time of day

There is no need for a hub or bridge; instead, utilize the app for remote control.

Use the On/Off switch or the Scheduling feature to control the lighting.

The Kasa app is available for download for free on mobile devices.

Amazon Echo and Google Assistant are both supported.
Conclusion: TP-Link vs Philips Hue
The final conclusion is that Philips Hue is the best choice since it delivers the highest quality, flexibility, and variety. 
With more expensive bulbs, you're more able to receive features that include the ability to manage your lighting while away from home, and you can simply mix it up, matching up with affordable bulbs.
Nonetheless, any smart lighting system you pick ultimately relies on your particular preferences as well as a few restrictions. If you've configured your Smart Home to rely on a certain voice assistant, you'll have a limited option to select from.

If you only really want to connect a few lights with smart lights and operate those from your mobile, you may do so with any smart home bulb.
When you're just getting started with smart lights in your Home Automation, I could only suggest the Philips Hue Starter Kit. When contrasted to the total of the different goods, these Kits offer anything that you really want to get going at a rather reasonable price.