Z-Wave door sensors are an essential part of a Z-Wave home automation network. If you plan to make your home smarter with the use of Z-Wave, you should consider adding a good Z-Wave door sensor.
Always remember, home security is very important. And, these smart door sensors can definitely boost the security of your home.
You never really know the circumstance. So, it helps to keep the guard up at home.
Aside from that, these door sensors will help you monitor whose coming in and out of your home.
What is a Z-Wave Door Sensor?
A Z-Wave door sensor is a sensor placed in a door which uses Z-Wave to provide you smart features.  
These smart features comes in forms of notifications or alerts to your phone. Or, to trigger other smart devices like sirens to ring. 
With this smart door sensor, you can check if the door is open or close. And, you can do it remotely without actually going to the door. 
Then, it can send you notifications to your smartphone, through an app, if someone opens or closes the door at home. It can also give you reminders if you're leaving your home with a door that is open.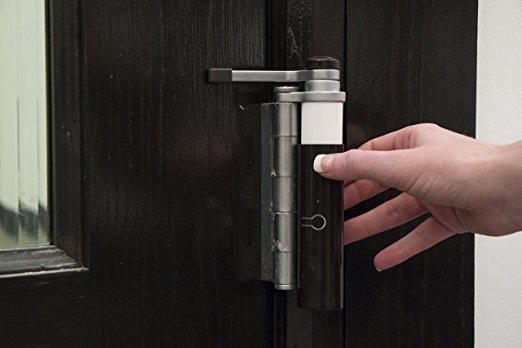 The Complete List of Z-Wave Door Sensors in 2021
Here's an entire list of all Z-Wave door sensors currently in the market. 
Let's start of our list with DWZWAVE2-ECO Door/Window Sensor from Ecolink Intelligent Technology. If you want a reliable yet just in the mid-range in price among its competitors, then this sensor is a good pick. 
With its Rare Earth Magnets, it can allow of up to 5/8 inch gap. So aside from doors, it can also be used for commercial and double hung windows. 
It is easy to install and reports tampering when the cover is opened. It uses battery but can last of up to 3 years. Above all, it works with most brands of Z-Wave hubs or controllers.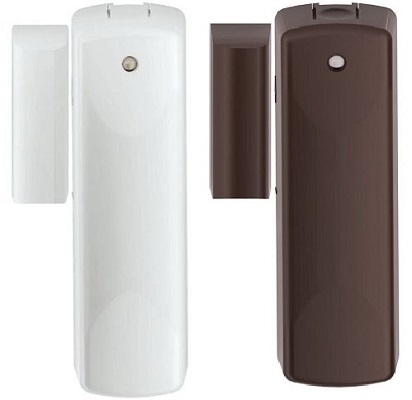 The Schlage Lock Company, together with Nexia, have their own offering for a Z-Wave door and window sensor. With this sensor, you can remotely check whether the door is closed or opened.
Even if this sensor is used is conjuction with the Nexia home automation system, this is compatible with any Z-wave system. 
Through notifications, you can monitor your doors at home from wherever you are.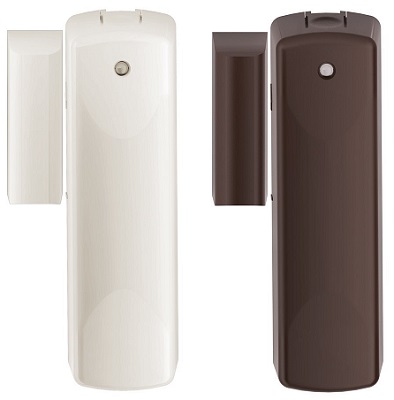 If you want a door sensor that is invisible when installed in the door, then the Recessed Door Sensor Gen5 from Aeotec is perfect for door sensor for you. 
Unlike from all other Z-Wave door sensors, this is different in a sense that is it hidden after installation. 
The perfect description for this one, from Aeotec itself, is "invisible intelligence". You'll never see it but it secures your home.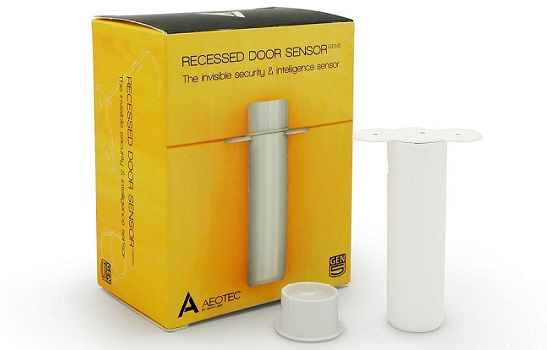 Just like other sensors, this modern Z-Wave door and window sensor from Fibaro Intelligent Home detects when a door or window opens or closes.
If you want to have an additional feature of detecting temperature, you can pair this sensor with DS18B20 to have that temperature input.
It also is capable to trigger pre-programmed scenes as long as it is connected to a compatible controller.
Nonetheless, this sensor is small and compact and has 7 different colors you can choose from to match the interiors of your home.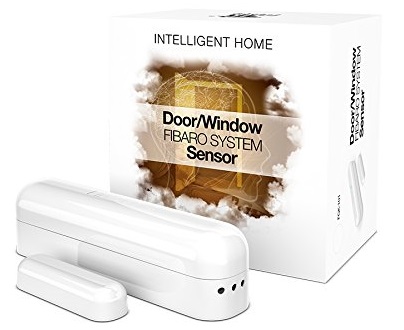 If you're looking for another choice for a Z-Wave door sensor, you can check this sensor from Monoprice. 
Just like most of the door sensors, you can just mount this and then do simple setup and installation. You can now receive notification if the door is open or close.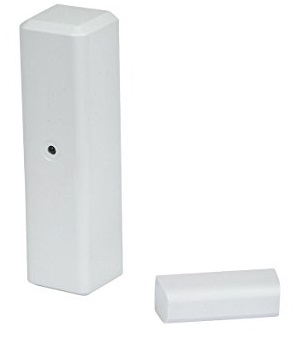 If you want a simple door sensor but still is effective, you can consider GoControl WADWAZ-1 door sensor. 
You can use this to anything that opens or closes like doors, windows and cabinets. It provides you notifications when an opening, like a door, closes or opens.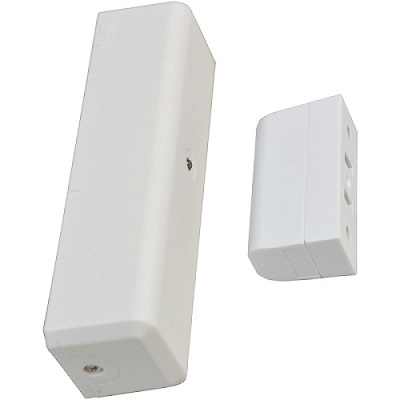 Just like other Z-Wave door sensors from Aeotec, this 2nd Edition sensor can also provide you timely information of the status of your home's doors. 
If it's open or close, this sensor can help you monitor wha tis the current status of your home's doors. It can signal up to 6 other Z-Wave devices when the sensor contact is broken.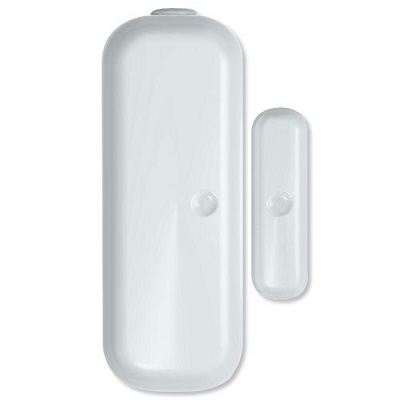 Looking for something designed as minimal and paintable? Here's the Aeotec door and window sensor 6 which provides you notifications about the status of the doors at home. 
Unlike other door sensors, this one has a unique and slim design.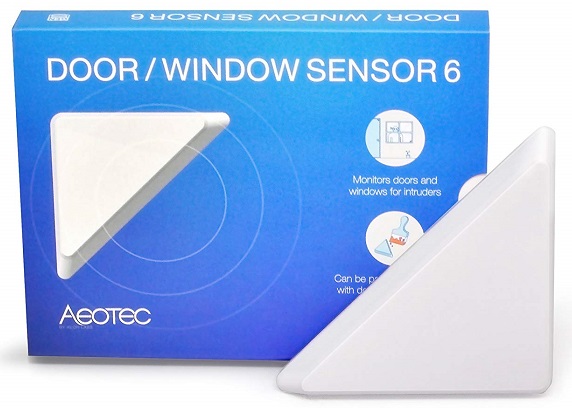 If you are looking for a door sensor which has a modern design and has great features, check out the Dome Z-Wave Plus door sensor. 
It doesn't only work with doors but with other parts of your house which has open/close functions like cabinets and patio doors.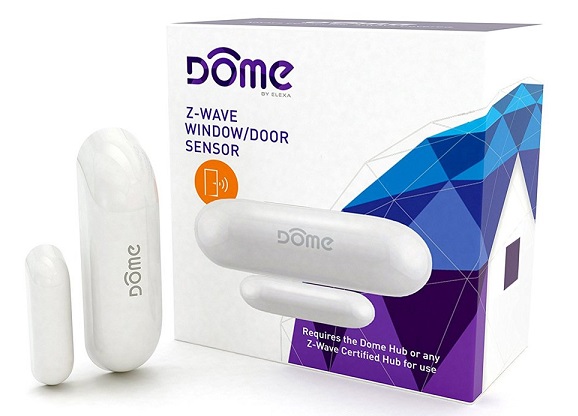 The Aeotec Gen5 door sensor is easy to install and setup. Aside from letting you know of the door's status, it also can provide you the functionality of reminding you if you are leaving with an open door.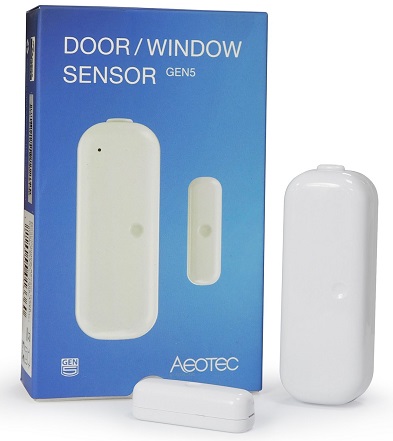 Key Features of Z-Wave Door Sensors
These are the key features you should look for a Z-Wave door sensor. You can consider these functionalities so you can better choose the right door sensor for your smart home.
1. Door Open/Close Status Notification
This is the main feature which why you need a door sensor. You should be able to know if the door is open or close even if you're away. Of course, all of these smart door sensors does have this feature.
2. Does it support Z-Wave and Z-Wave Plus?
You should take note if your Z-Wave home automation system uses Z-Wave only or the newer one which is Z-Wave Plus. 
There are several differences between the Z-Wave and Z-Wave. So, make sure that the sensor you will choose is compatible with your existing Z-Wave network.
3. Is it compatible with your Z-Wave controller?
Z-Wave door sensors need to be connected to a Z-Wave controller to fully harnish all of its smart features. Thus, it is important to check if it is compatible with your existing controller.
4. Other Z-Wave door sensor features
These are all other good features you can check for a Z-Wave door sensor. You can check if it can server as a repeater within the Z-Wave network. 
It is also helpful if it can connect to several other Z-Wave smart devices to trigger other actions like turning on the lights. 
Aside from that, there are door sensor also which have anti-tampering features like it can send notifications when someone is trying to open the sensor. 
With regards to how it would look like in your doors, you can check the form factor and installation setup so you can ensure it fits with the doors at home.
These are different brands of door sensors but they all support Z-Wave communication protocol. 
And, even some supports the newer Z-Wave Plus protocol. You just to find the right balance with what you need and what features you would like to have in your door sensor. 
We hope that this complete list of all Z-Wave door sensors can help you find the right one for you.