With its efficiency, easy home connection, and great entertainment solution, Philips Hue has so far captured the hearts of so many.
They do have a variety of items for everyone in this spectrum. Sengled WiFi, on the other hand, not only misses the value of the brand but also its performance.
However, it may be a decent alternative; the next paragraph has a detailed review of the product's characteristics, similarities, and differences.
Therefore, let's get down to business with the review without further ado.
Sengled
Sengled's most appealing feature is its low pricing. Although it is not as inexpensive as conventional bulbs, the price seems more justified compared to other quality products such as Philips Hue.
Users seeking a low-cost lighting system for their home or workplace can choose from a variety of solutions.
Depending on your budget, you may select different lumens of light intensity.
In terms of performance, there isn't much of a distinction between the two smart lightbulbs, although some customers have complained that the colors are a little bland.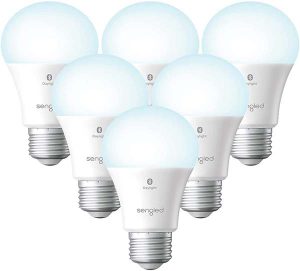 Sengled bulbs have a separate mobile application that allows for various customizations. You may try a variety of things, such as creating alternative timetables for when the lights will go to rest and switch on.
After linking the Sengled application to any smart assistant, you'll be capable of handling the lighting in your house with voice recognition.
Google Home, Alexa, and SmartThings are among some of the smart products that work with Sengled.
You may create multiple clusters of lights for separate areas of your house and regulate them simultaneously using the smartphone application.
Finally, you may experiment with different color combinations using the smartphone application.
For those who aren't concerned with the brightness of color combinations, the Sengled bulbs may be a wiser alternative.
When the colors on the Hue and Sengled are turned to white, the distinction is barely discernible.
Hence, as long as you're not utilizing RGB configurations, your Sengled lights shouldn't have any brightness difficulties.
Hue
Hue smart lights are considered premium and are among the most widely used smart lights worldwide. In addition, the Hue lights have a vibrant color palette, which is a plus.
If you go with Hue instead of Sengled, you'll have greater compatibility and accessory options.
In addition, Hue offers a wealth of additional features, particularly when it comes to add-ons such as motion sensors and other types of lighting fixtures.
However, if you want to purchase Hue bulbs, you'll have to spend a little more.
Both the Sengled and the Hue lights have a straightforward setup method. On web forums, you'll seldom see consumers complaining about setup problems.
To regulate the lights, both of these manufacturers use a hub.
After connecting the motion sensors, you may create multiple routines, and the lights will switch on as needed.
Customers are ready to pay a few dollars more for Hue bulbs because they know they'll receive the best deal possible.
According to some consumers, several smart lighting companies, such as LIFX, would be in the same cost range.
Despite the fact that Hue's intensity and color combinations are superior to those of Sengled, consumers have complained that they are inferior to other premium lighting manufacturers such as Sengled.
That implies that if you're prepared to spend so much on a bulb, you must choose something more practical like LIFX to obtain the highest performance from your lighting system.
Altogether, the Sengled and Hue are excellent products that you can easily integrate into your smart home.
The pricing and the vibrancy of color combinations are the key differences.
When it pertains to alternative color combinations, Sengled has a lower price tag with lower brightness.
On the other hand, the Hue lights are more costly and offer a greater range of color intensity.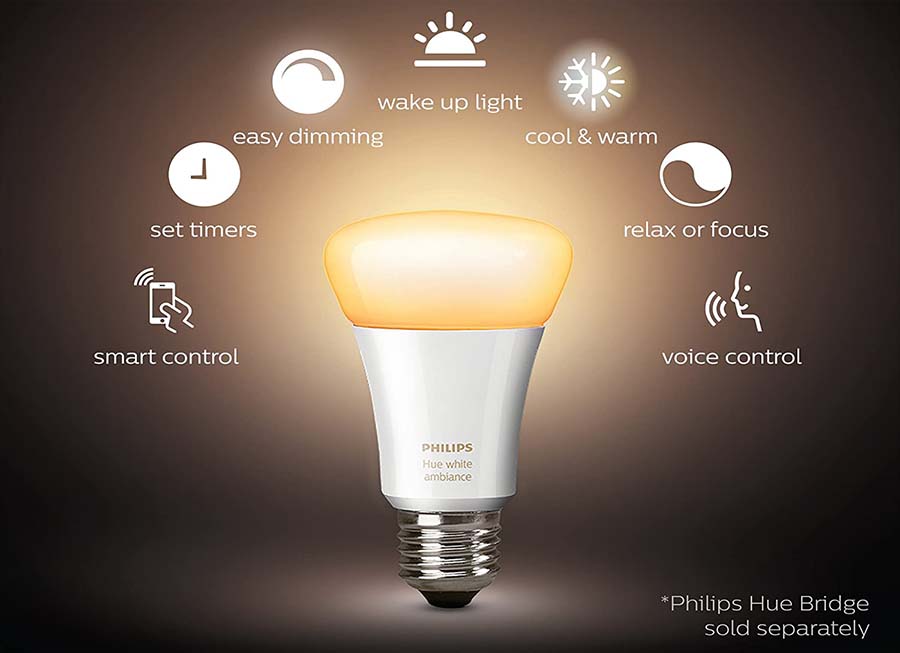 Differences: Sengled Vs. Hue
Connection and Technologies
Sengled WiFi simplifies the installation process. This gadget establishes a direct connection with a router that is compatible.
As a result, no additional equipment will be required. There is no need for hubs or bridges.
Zigbee is a technology used by Philips Hue. A connection to the router is required for Philips Hue Bridge.
This piece of hardware does, however, raise the product's cost. An ethernet wire links the bridge to the router.
It operates as a mediator, allowing some functions like Apple Homekit compatibility and entertainment to be made available.
Take into account that the two devices interact via distinct technologies. This influences both items' prices. As a result, make sure you account for this expenditure.
HomeKit
Philips Hue came out on top. You should get an Apple HomeKit compliant device if you own an iPhone. This function is available with Philips Hue.
It facilitates and simplifies living. Siri or Apple HomeKit may be used to operate the smart lights.
Siri was put to the test. We were able to alter the lights quickly, thanks to Siri's assistance. Furthermore, we did not need the phone at any point during the procedure.
For all those who have invested in the Apple network, interoperability with Apple Homekit makes things simple.
Unfortunately, this feature is not available with Sengled WiFi bulbs. Philips Hue is undeniably the best option.
Cortana
Alexa and Google Assistant operate nicely with Philips Hue and Sengled WiFi. In addition, echo and Google Home both have voice command capabilities.
Microsoft Cortana is not available on Sengled. Because it supports Apple Homekit and Microsoft Cortana, Philips Hue is a stronger competition.
The base of the bulb
E26, E12, BR30, GU10, and PAR16 are some of the Philips Hue possibilities. When it concerns lightbulb bases, it has a wide range of alternatives. Check to see if your new bulb will fit in the preexisting socket.
The basic E26 configuration is available from Sengled. If you have E26, you can pick between the two options.
Sengled WiFi, on the other hand, is not an option if you have any other fitment.
The angle of the beam
There is a significant discrepancy in the beam angles of both items. Philips Hue offers a 160-degree beam angle, whereas Sengled has a 240-degree beam angle.
The light is more oriented and directed when the beam angle is smaller.
Philips Hue will illuminate a large enough area. As a result, it's perfect for smaller spaces like an office, a bedroom, or a pantry.
Sengled light spreads out over a larger region. The intensity, on the other hand, will be muted.
As a result, before making a decision, you must consider the size of the space. Next, select a bright light to illuminate the entire room.
Geofencing
Geofencing is a function that allows you to program the lights to turn on and off depending on where you are.
As soon as your automobile enters the driveway, the home will most likely light up.  Through your smartphone's GPS, the gadget keeps track of your whereabouts.
It changes the light depending on where you are. This is an excellent approach to conserving both energy and money.
The Philips Hue application has built-in geofencing. It's also possible to use IFTTT to make it happen.
You may, for example, program the lights to turn off when your smartphone leaves the WiFi connection at home.
This type of connection lends credibility to the offering. It contributes to the product's dependability.
Philips Hue and geofencing work nicely together. Instead, those who are single utilize IFTTT. As a result, Philips Hue comes out on top in this category.
Entertainment
This is a fantastic function that Philips Hue provides. We used the Philip Hue light bulb to match our music.
It significantly transformed the room's ambiance. The combination of our favorite music and the light bulbs set the tone for the evening.
You may also do this with your television. You can always have an entertainment system linked with the lights if you want to watch Netflix.
This functionality is not available on Sengled WiFi. Philips Hue is at the top of the list when it comes to entertainment.
Stats on Energy
If you would like to keep track of your energy usage and cost, you'll need energy Stats. Sengled WiFi is a step advance in this regard.
It has energy statistics to assist you in keeping track of how much energy you've used. These statistics are in-depth and will assist you in keeping track of your entire spending.
However, Philips Hue does not have this capability.
Similarities: Sengled Vs. Hue
●     Control When You're Not At Home
These lamps are wired straight into the router. As a result, unlike other lights, they do not have a Bluetooth connection.
Even while you are not at home, you can regulate the lights. You can leave the lights on or have them turned on shortly before you arrive. This is also a good technique to keep intruders at bay.
●     Brightness
In terms of intensity, both models provide similar possibilities. They come in a variety of color temperatures ranging from 800 lumens to 1200 lumens.
The brightness ranges from 2000K to 6500K.
●     There are 16,000,000 different colors.
There are a lot of light tones to pick from, with 16 million various light tones. This sort of selection is available from Philips Hue and Sengled.
For every mood, you may change the lighting. You will have a variety of settings to select from, whether it is for a meal or a special event.
You'll never run out of inventive ideas with so many vibrant hues available.
●     Dimming
This function is available in both products. You can choose between a softer or brighter setting depending on your mood.
It's as simple as dimming the light and adjusting the brightness to your liking.
●     Scheduling
IFTTT is similar to geofencing in that it allows you to set rules for yourself. For example, your lights may be programmed to change throughout the day.
Not only will you save energy, but you will also save money. When you come home, the lights may be turned on and off.
The whole thing happens on its own. With Google's assistant, you can modify the light scene.
For example, you may have your lights flicker when you receive an email or a text message.
●     Span of Life
Both light bulbs should live up to 22.8 years under optimal conditions. Because the bulb is used for up to 3 hours each day, this is the case.
Even if you use the light for a longer period of time throughout the day, the lightbulb will last a long time.
●     Accessories
The king of accessories is Philips Hue. It has a large selection that makes it worthwhile to purchase.
A few of its products include the Philips Hue Lamp Strip and lamps like Bloom, Go, and Beyond. These lightbulbs create an atmosphere and are typically used to produce a mood.
These are mood-lifting activities, such as meditation or reading.
Accessories including a tap switch, Dimmer, or motion sensors may be purchased if you prefer simply the bulbs. These allow you to have more discretion over the lights.
Final Verdict: Sengled vs. Hue
Philips Hue outperforms Sengled WiFi in terms of functionality. It includes a great entertainment system as well as home integration.
The nicest thing is that you can sync your music to it and listen to your preferred sound.
In addition, the Hue features Homekit, Cortana, Alexa, and Google Assistant, making it compatible with smart homes.
Sengled, on the other hand, is an obvious pick if you're seeking a budget-friendly solution. Basic capabilities like smart home connectivity with just Alexa and Google Assistant are available with Sengled.
The fact that it also provides energy statistics reports is a benefit. Fundamentally, the option is yours, but if you want to lose a few pounds, try Philips Hue.